Merchandise is always nice. No geeky site is complete without it.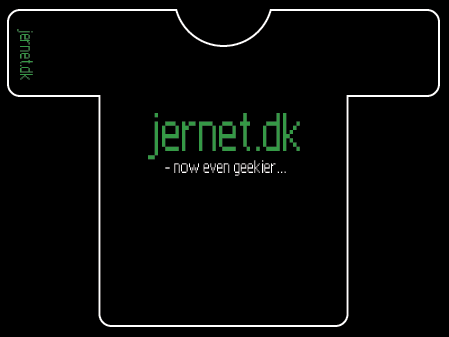 Shirts like the above, in a nice chunky 100% cotton
quality, are not available through jernet.dk.
How to order:
Simply specify quantity and size (S-XL) on
scrap paper and file in trouser pocket for
the day shirts actually do become
available. Sit and wait.
© 1999-2004 Morten Müller All rights reserved